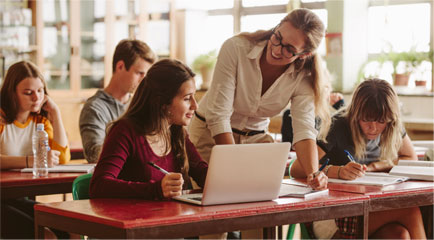 Evaluator Information
God-directed and parent-supervised homeschool education prepares students for responsible adult life by attending to their spiritual as well as intellectual and developmental needs. By challenging the student to achieve at their highest level possible, he/she will establish a firm foundation to attain their life goals. In conjunction with their families, churches and community institutions, homeschool education prepares students to become life-long learners and responsible, involved adults.
Complete Evaluator List
If you need an evaluator to graduate from our program than go to this list.
Evaluator List
Interested in Becoming an Evaluator?
If you're interested in becoming an evaluator, please submit a letter of interest, an updated resume and/or a copy of your teaching certificate. For final approval, you will also need up-to-date PA Child Abuse and State Police Clearances as well as a photo (no older than one year). Once the information has been received we will schedule an interview.
Contact Us
Quarterly Board Meetings
Quarterly Board meeting and Evaluator interviews are scheduled for the following dates:
December 7, 2019
January 10th, 2020
March 7, 2020
April 5, 2020